The heritage to protect and that seen from the sky
Posted on June 26, 2021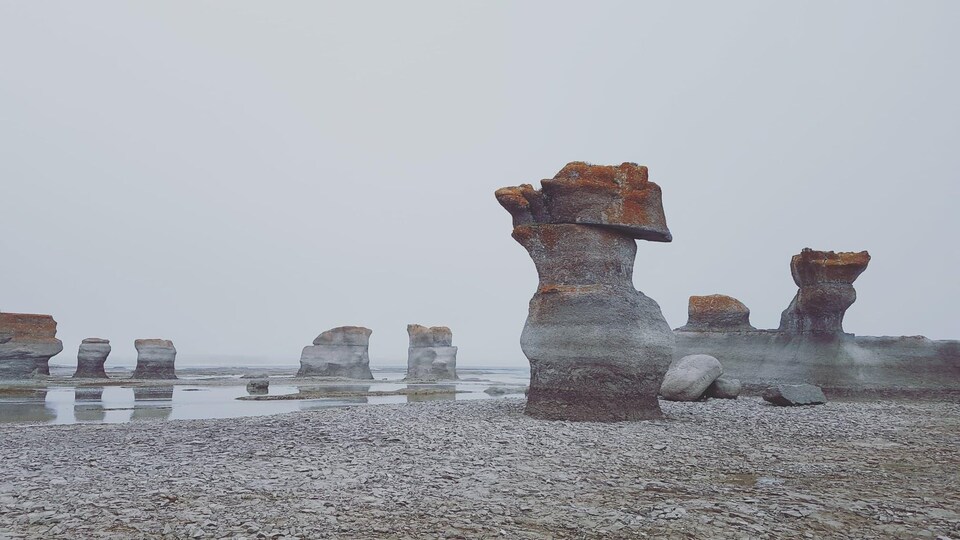 The monoliths of Quarry Island in the Mingan Archipelago National Park ReservePHOTO: Radio-Canada / Bénédicte Filippi
Joël Le Bigot receives historian and aerial photographer Pierre Lahoud as well as historian and journalist Jean-François Nadeau. They speak to us respectively of unmissable and accessible landscapes from the cowshed and some remarkable buildings, but whose preservation is in danger.
The astrobleme of Charlevoix, the natural amphitheater of Percé and the archipelago of the Mingan Islands are three of these remarkable landscapes, according to Pierre Lahoud.
Jean-François Nadeau maintains that the Domaine-de-l'Estérel (New window), the church of Saint-Maurice-de-Duvernay (New window) and the old Cedars hydroelectric power station (New window) are treasures to be protected, and he denounces "the weakness we have for the protection of the built heritage in Quebec".